Our People
< Back to Our People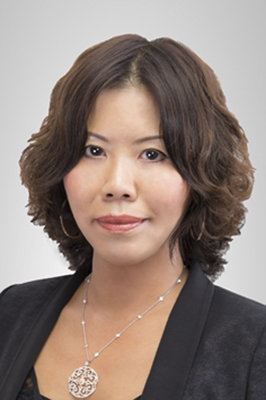 CONTACTS

T: (852) 2905 4687
F: (852) 2869 1520

PRACTICE GROUPS

Dispute Resolution
Private Client
Insolvency

Florence Chan joined Wilkinson & Grist as an associate in 2006 and became a partner in 2008. Florence specializes in commercial, insolvency, probate and family litigation. She has extensive experience in handling complicated disputes involving multi-jurisdictional claims and assets of magnitude. She is also engaged in substantive probate litigation cases. Florence has represented clients in high profile litigation cases.
1. Representing Chinachem Charitable Foundation Limited and having won the probate action against Mr Chan Chun Chuen. Also representing client in the interpretation of the late Mrs. Nina Wang's will.
2. Representing the majority lenders in a syndicated loan of exceeding USD547million against the minority lenders involving multi-jurisdictional claims.
3. Representing financial institutions in Hong Kong in seeking recovery of debts due from their customers and/or enforcement of securities. Such financial institutions include The Bank of East Asia, Limited.
4. Representing client in claims against the Inland Revenue Department and advising client in pursuing Judicial Review on decisions made by the Inland Revenue Department.
5. Representing the Commission of Inquiry on allegations relating to the Hong Kong Institute of Education in the investigation as to whether there was any improper interference by the Government officials with the academic freedom or institutional autonomy of the Institute.
6. Representing clients in defamation actions including but not limited to actions against press publications.
Past and Present Honours and Appointments

Leading Lawyer by AsiaLaw Leading Lawyers in the area of Dispute Resolution.
Litigation Star by Benchmark Litigation Asia-Pacific in the areas of Private Client (Hong Kong) and Dispute Resolution.
Recommended Lawyer by Doyle's Guide in the areas of Contested Estates, Probate and Succession Law.
Recommended Lawyer by The Asia Pacific Legal 500 in the areas of Dispute Resolution & Litigation.
QUALIFICATIONS & ADMISSIONS

The Chinese University of Hong Kong (B.B.A)
The University of Hong Kong (P.C.LL.)
Admitted in Hong Kong, 1999