Our People
< Back to Our People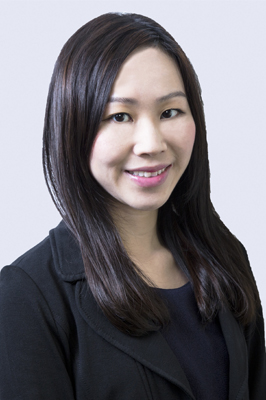 CONTACTS

T: (852) 2905 4727
F: (852) 2869 1520

PRACTICE GROUPS

Dispute Resolution
Insolvency

Serena Lee joined Wilkinson & Grist as an associate in 2016. Serena specializes in civil litigation involving commercial dispute resolution, insolvency, shareholders disputes and contractual disputes. She also has experience in handling probate and estate administration matters.
1. Acting for a Cayman Island incorporated Hong Kong listed company in an action against its former directors, company secretaries and shareholders for (inter alia) various injunctive reliefs, breach of fiduciary duties and other commercial claims giving rise to multiple High Court actions.

2. Acting for a property developer in defending an application for leave to appeal to the Court of Final Appeal concerning a dispute on the development of a valuable piece of land in the PRC that involves complex issues on the jurisdiction of the Hong Kong Court and the enforcement of a foreign arbitral award.

3. Acting for an Australian listed company in an application for appointment of provisional liquidators and a winding up proceedings against a well-known company incorporated in Hong Kong.
QUALIFICATIONS & ADMISSIONS

The Chinese University of Hong Kong (LL.B.; P.C.LL.)

Admitted in Hong Kong, 2014