Our People
< Back to Our People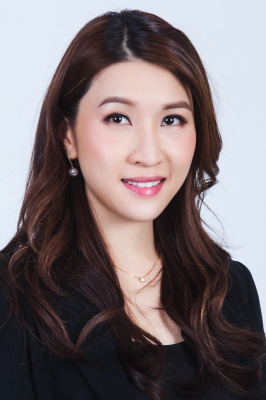 CONTACTS

T: (852) 2905 4781
F: (852) 2527 9041

PRACTICE GROUPS

Intellectual Property

Shireen So joined Wilkinson & Grist as a trainee solicitor in 2008 and was admitted to practise law in Hong Kong in the same year. Shireen specializes in contentious Intellectual Property work and represents multi-national clients, including world leading automobile brands, world renowned toy manufacturers, internationally famous manufacturers and designers of luxury goods and international hotel chains, in protecting their brand portfolios in Hong Kong and Mainland China. Shireen also has experience on commercial IP matters with respect to the transfer and protection of IPRs, including licensing, assignments, acquisition of companies owning IPRs and employment agreements. Shireen is a regular attendee of INTA and BIP Asia Forum and a member of the LESC HK Sub-Chapter. Shireen has acted for:
1. World leading automobile group and toy manufacturer in taking on-the-spot enforcement actions against trademark, copyright and design patent infringement at the Hong Kong Toys & Games Fairs.

2. Portfolio clients including world leading automobile group and consumer electronics brand in strategizing sweeping exercises to wipe out "shadow companies" in Hong Kong, actions covering investigations, mass complaints lodged with the Companies Registry and Court Actions.

3. World renowned toy manufacturer in disbanding a cross-city/province infringer syndicate following a series of investigations and raid actions, resulting in severe criminal convictions against key persons in the assemble factory and downstream buyers in China.

4. An internationally famous baby care product brand in obtaining an Order 14 Summary Judgment based on patent infringement against a major supplier of imitations in Hong Kong.
Past and Present Honours and Appointments

Member of the International Trademark Association (INTA) Parallel Imports Committee.
QUALIFICATIONS & ADMISSIONS

The University of Hong Kong, LLB & PCLL
The University of London Intercollegiate LLM (with Merit)\
Admitted Hong Kong 2008