Our People
< Back to Our People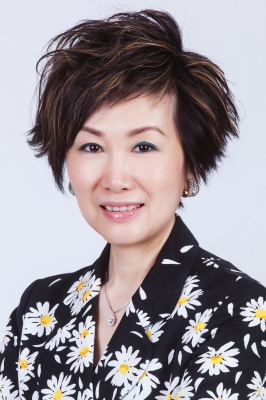 CONTACTS

T: (852) 2905 4789
F: (852) 2527 9041

PRACTICE GROUPS

Intellectual Property

NOTARIES

Notary Public

Yvonne Chua, Consultant, Intellectual Property Practice Group, has served for over 30 years as a partner of the firm and was Senior Partner and Head of its IP Practice Group. Her specialized practice is on protection, management, exploitation and enforcement of IP rights in Hong Kong, Mainland China and the region. Yvonne is internationally recognized as an influential IP expert with numerous awards received throughout the years.
Yvonne takes a leading role on advancing IP in Greater China and globally and she has been actively involved in various major international IP organizations, the HKSAR Special Working Group on IP Trading as well as other advisory roles for the Hong Kong Trade Development Council. Yvonne has always been at the forefront of IP legislative changes and serves on the IP Committee of the Law Society of Hong Kong. Yvonne has been a frequent speaker at international and local IP conferences and her papers have been featured in many publications.
Yvonne represents international and local brands, government bodies, universities, and institutions on IP planning portfolios management and strategic brand protection. She has extensive experience advising on complex cross border IP issues and litigation and has attained many unprecedented successes.
Her legal expertise on commercialization of IP assets is well evident as she served as the 41st President of Licensing Executives Society International, an international organization to foster the business of IP globally; and has been awarded Gold Medal, the highest LESI recognition.
QUALIFICATIONS & ADMISSIONS
The University of Hong Kong, LLB (Hons), PCLL
Admitted in Hong Kong in 1980
Also admitted in England and Wales, Australia and Singapore (non-practising)
Notary Public
RECENT HONOURS
Leading Lawyer in the area of Intellectual Property in 2020 by AsiaLaw Leading Lawyers
Gold Medal awardee 2019 by Licensing Executives Society International
IP Stars in the Definitive Guide to Leading IP Firms and Lawyers by Managing Intellectual Property
Leading Individual in IP (HK) by the LEGAL 500
Leading Trade Mark & Patent Practitioner in Women in Business Law Expert Guides
Asia IP Experts by Apex Asia in your Guide to Asia's Leading IP Advisers
Eminent Practitioner in Chambers Global and Chambers Asia Pacific Guide
Gold Band Ranking/Leading individual in Trademark Enforcement and Litigation in the World's Leading Trademark Professionals by WTR 1000
Senior Statesman in Intellectual Property in Asialaw Leading Lawyers
Best of the Best Expert Guides – Trade Marks, Patents – The World's Leading Practitioners chosen by their Peers by the Legal Media Group
The world's leading Patent and Trademark Lawyers in The International Who's Who of Business Lawyers, Patent and Trademark Lawyers by WHO's WHO LEGAL
iam 1000 The World's Leading Patent Professionals
Leader in WIPR Leaders The Leading Guide to Trademark and Patent Practitioners Worldwide
APPOINTMENTS

Panel Arbitrator for IP Disputes as appointed by Hong Kong International Arbitration Centre
Member of the IP Committee of the Law Society of Hong Kong (2007-2019)
Member of Design, Marketing and Licensing Services Advisory Committee of the Hong Kong Trade Development Council (2005-2009, 2013-2017)
Member of Working Group on IP Trading as appointed by the Permanent Secretary for Commerce & Economic Development of the HKSAR
President of Licensing Executives Society International (Society Year 2013-14)
Member of the Hospital Governing Committee of Queen Elizabeth Hospital (2016-2019)
Member of the Regional Advisory Committee of Kowloon, Hospital Authority (2017-2019)
Member of the Hospital Governing Committee of Pok Oi Hospital (2005-2016)
Member of the Steering Committee of the Hong Kong Breast Cancer Foundation (2009-2018)
Board member of the Hong Kong Bible Society
Honorary legal advisor and member of Board of Governors of the China Graduate School of Theology (2011-2019)
Past President of the Zonta Club of the New Territories and current Legal Affairs Committee Co-Chair