Our People
< Back to Our People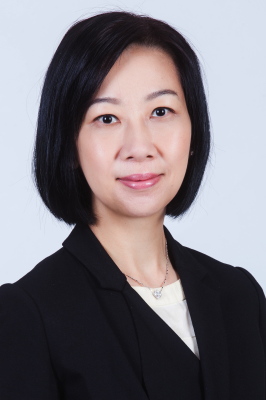 CONTACTS

T: (852) 2905 4683
F: (852)2527 9041

PRACTICE GROUPS

Intellectual Property
Information Technology

Esther Ho joined Wilkinson & Grist as trainee solicitor in 1991 and became a partner of Wilkinson & Grist in 1999. In 2001 to 2004, Esther worked as an in-house counsel in a leading entertainment and media company in Asia. She re-joined Wilkinson & Grist as a partner in 2004. Esther's practice focuses on intellectual property laws, including enforcement of intellectual property rights and commercial intellectual property works, as well as information technology. She has considerable experience in conducting infringement proceedings involving trade marks, copyright, designs and other IP rights, in handling other contentious IP cases including trade mark oppositions, revocation of patents and domain name disputes, and in drafting various types of agreements such as trademark/ patent/ copyright/ technology license agreements, manufacturing agreements, distributorship agreements, franchise agreements and service agreements relating to provision of software or technology.
Past and Present Honours and Appointments

Leading Individual by The World's Leading Trademark Professionals in the area of Trademark Enforcement and Litigation.
Member of the International Trademark Association (INTA) Commercialization of Brands Committee.
Member of the INTA Anticounterfeiting Committee.
QUALIFICATIONS & ADMISSIONS

The University of Cambridge (B.A., M.A.)
Admitted Hong Kong 1992
Also admitted England and Wales (non-practising)