Our People
< Back to Our People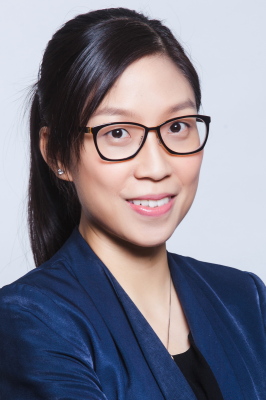 CONTACTS

T: (852) 2905 4672
F: (852) 2869 1520

PRACTICE GROUPS

Dispute Resolution

Arbitrators/Mediators

Mediator

Flora Lee joined Wilkinson & Grist as an associatein 2008 and became a partner in 2011. Flora specializes in commercial and banking litigation, with a focus on shareholders' disputes and insolvency. She has extensive experience in advising the banks and financial institutions on regulatory and compliance matters, including the mis-selling claims. Flora has advised clients on international and domestic arbitration practice and procedure and became an accredited mediator in 2009. Flora also has expertise in discrimination issues in employment under the Sex Discrimination Ordinance, Disability Discrimination Ordinance and Family Status Discrimination.
1. Advising Rostack Investment Inc., a company beneficially owned by the founder of Nan Fung Group, on the aspect of Hong Kong law in a contractual claim commenced in the Superior Court of State of California and successful in recovering US$28.3 million in principal plus 10% interest for a total of US$51.9 million and US$6.6 million in attorneys' fees.

2. Representing the Liquidators of Asia Aluminum Limited and its group companies to get recognition of their roles and powers in the places of incorporation of the companies, including BVI, Bermuda, Samoa and China and to get concurrent approval of the Scheme of Arrangements with the creditors of the company from courts in different jurisdictions (Hong Kong, BVI and Bermuda).

3. Acting for various law firms in defending professional negligence claims upon instructions of a professional insurance company.

QUALIFICATIONS & ADMISSIONS

The University of Hong Kong (LL.B.; P.C.LL.; LLM (Arbitration & Alternate Dispute Resolution))

Admitted in Hong Kong, 2003

Admitted in England and Wales, 2008 (non-practising)

Accredited Mediator (General), 2009